Launched since 2013, Little Red Book (also known as RED or Xiaohongshu) immediately made a splash in China digital marketing. With the rapid transformation of social content, presentation and platform, the landscape of China social media evolved into the current dominance of WeChat, Weibo, Douyin (China version of TikTok), bilibili and RED. RED marketing has become vital in the brand strategy of Chinese social media marketing. 
1. Community base on the concept of "seeding", target Chinese Millennials and Gen Zers
"Seeding" (種草) is a trending term in China social media, a concept to plant the seed of purchasing desire by sharing positive reviews of products. RED uses the tagline "Record My Life" as a slogan to encourage young people sharing their exploration, this form of sharing is also known as "notes" on RED.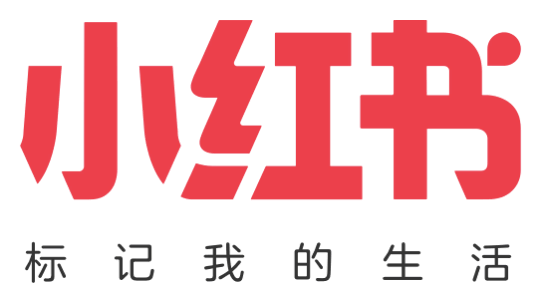 Users share personal experiences such as product reviews or daily life records, in the form of pictures, videos or text. To increase the exposure of "notes", adding hashtags would be a solution for higher reach and increase exposure of the post. The "notes" in RED cover all aspects of life including fashion, beauty, food, travel, maternal, pets and fitness.
Other than keyword search or using hashtags, the other way to explore bloggers and look for "notes" in surrounding areas could be done by turning on the location tracking. Users could utilize the interactive functions, like, bookmark and comment the fascinating content.
According to "2022 Qiangua Demographic Trend of Active User Report (RED Platform)" launched by Qiangua Data (a data platform specialize in analyzing RED), RED hit record high of over 200 million monthly active users, the total number of "seeding notes" reached 75.93 million, archiving nearly 26.5 billion total engagements in just first half of 2022.
2. A closed loop marketing model with the key of "successful seeding"
The goal of "seeding" in RED is the result of "reaping" (拔草). The "reaping" here refers to the outcome of being influenced by "notes" and finally make the decision of purchase. However, "reaping" could also be interpreted as losing the desire to buy that product. Make sure to understand the meaning of it by reading the complete content, while what we aim for is the former one. 
The core feature of RED, Professional Account for brands  (previously known as Enterprise Account), is the main medium of executing "seeding" and "reaping" concept inside the RED community, a custom branding strategy integrated in RED marketing model.  
A verified Professional Account with official blue tick, provided an authenticated channel for  marketing activities, for example, content marketing and cross-brand/influencers' business cooperation. In addition, the interaction and engagement with followers in digital world are valuable. In RED, brands can create topics, collect notes, or tagged by user. These are essential elements on increasing loyalty during campaign promotion, and ultimately drive traffic to offline/online stores. In April 2020, RED added live-streaming function and open a new path on boosting brand exposure and products.
(Perfect Diary is a China beauty brand that became famous in a short period of time with RED as its main promotion channel)
3. RED e-commerce
As mentioned, brands can setup own professional account with an official e-commerce to pull off the concept from "seeding" to "reaping".
(Official e-commerce interface of PROYA on RED)
With RED official e-commerce,  "notes" content could be enriched by adding product link or discount link shaping a fluent and convenient shopping flow in content marketing.
(Product linked in "notes")
4. Summary
RED is more than just a mobile application, but a unique community with social elements and consumption. The Professional Account and e-commerce function are crucial parts that highly inter-connected and build the ecosystem in RED. In this one-of-a-kind community, user experiences the process of "aware – interest – purchase" while brands fulfill the closed-loop model of "word-of-mouth marketing – attraction – conversion". 
Hope the above information helps you better understand RED marketing. To know more about RED, follow the Facebook and Linkedin of China digital marketing agency INITSOC! If you are looking for a brand strategy plan or custom one-stop Chinese social media marketing, please contact our China marketing experts!