WHAT IS A WECHAT MINI PROGRAM?
WeChat Mini Programs are mini-apps that run inside WeChat without requiring any downloads. They come with a wide range of advanced features designed for providing business services, such as e-commerce, task management, and membership coupons.
We'll manage everything from registration, design and WeChat Mini Program development with in-house designers and developers.
Award-winning WeChat Mini Programs
INITSOC is a pioneer in WeChat Mini Program development with a versatile team of well-trained Mini Program developers, we are here to build award-winning platforms for you with customized functions such as event calendar, membership management with CRM integration, map navigation. Whatever your business needs are. You name it. We have it.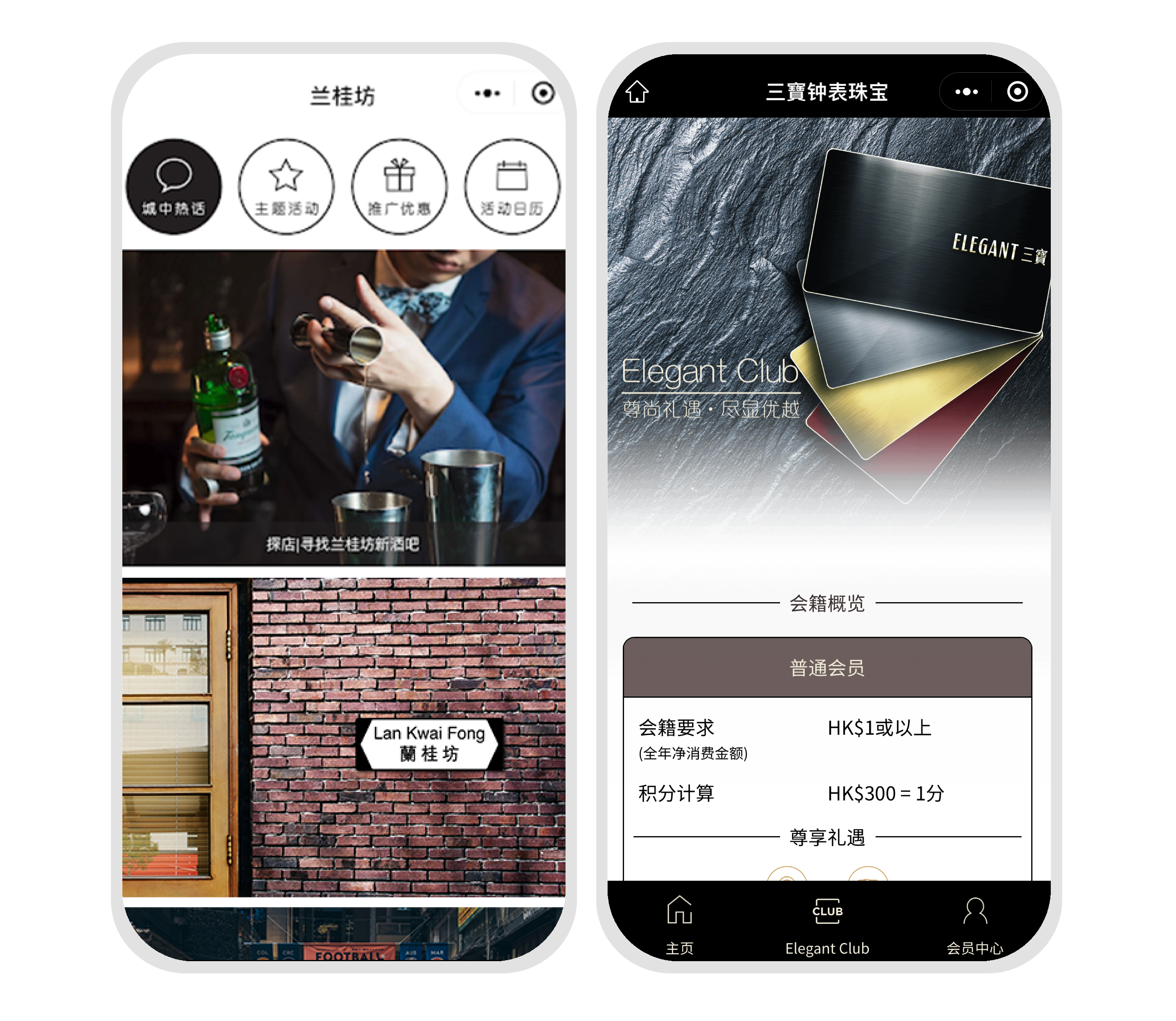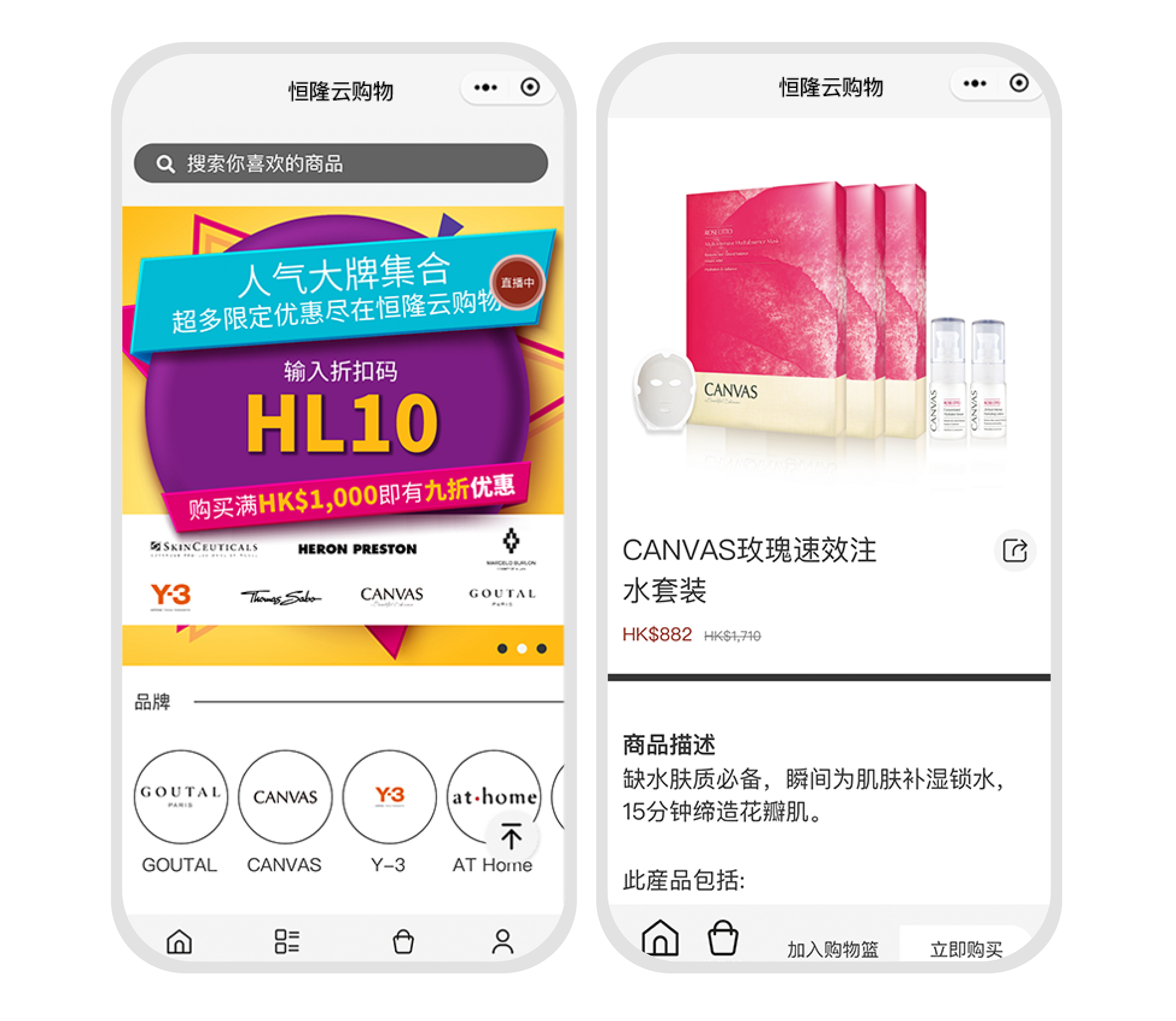 WeChat Ecommerce Solution
WeChat is all the more dominant with the addition of WeChat shop to its capabilities, enabling businesses to tap into its unrivaled reach of Chinese customers. Its e-shop templates provide every nature you need to operate as a merchant, from product information, order management, delivery status to customer service.  One of the SaaS solution providers of WeChat Shop, we are here to unleash the full potential of your WeChat shop.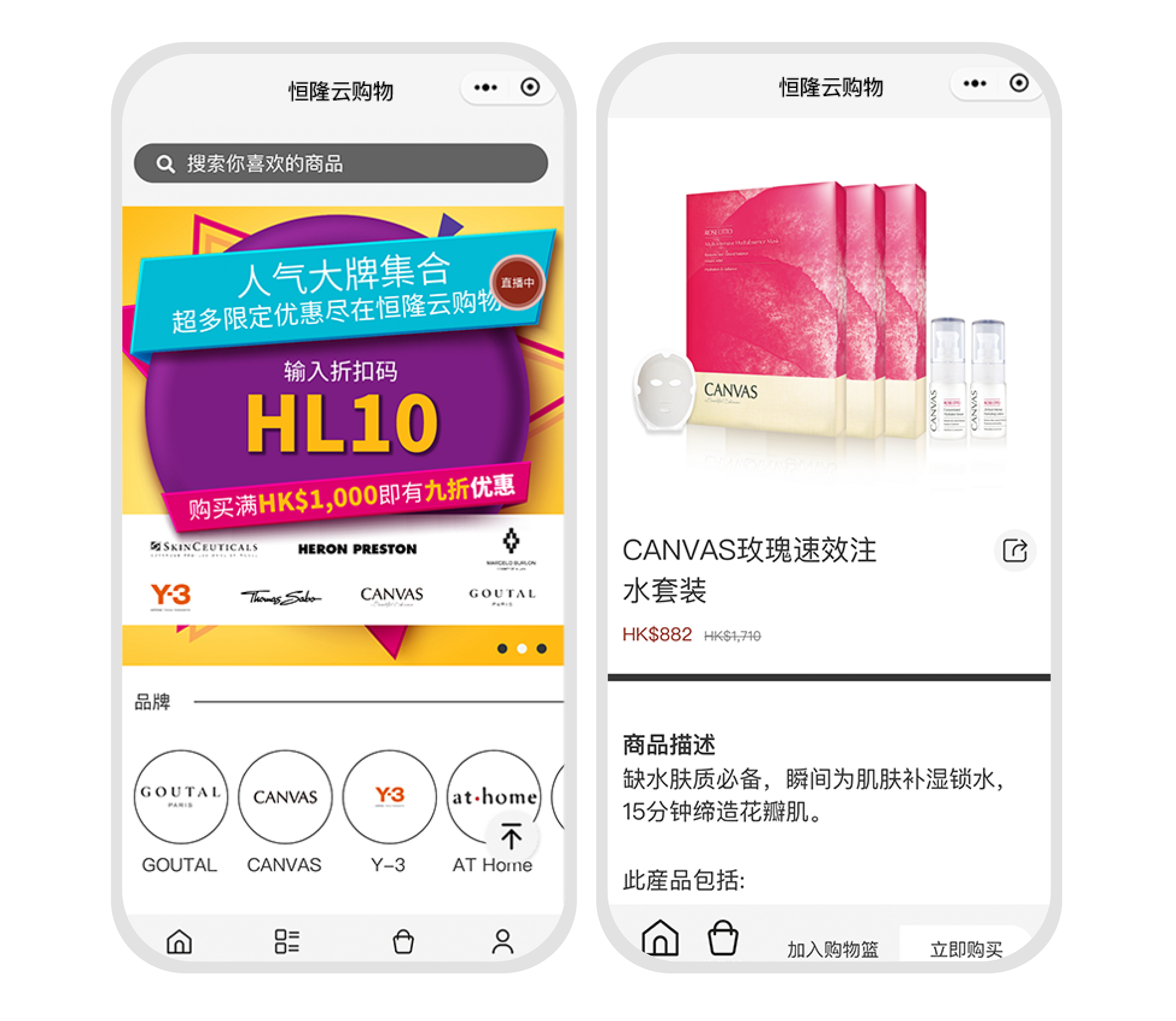 Infinite Possibilities of Mini Programs
Explore the every possibilities of Mini Programs, other than member centre or CRM system, develop a restaurant listing, brochure or catalog inside the WeChat ecosystem that give users a clear insight on your business. Amazed by its capability? Far more than static presentation, the cross-functionality applies on live streaming, navigation, AR technology fitting in any kind of marketing campaign.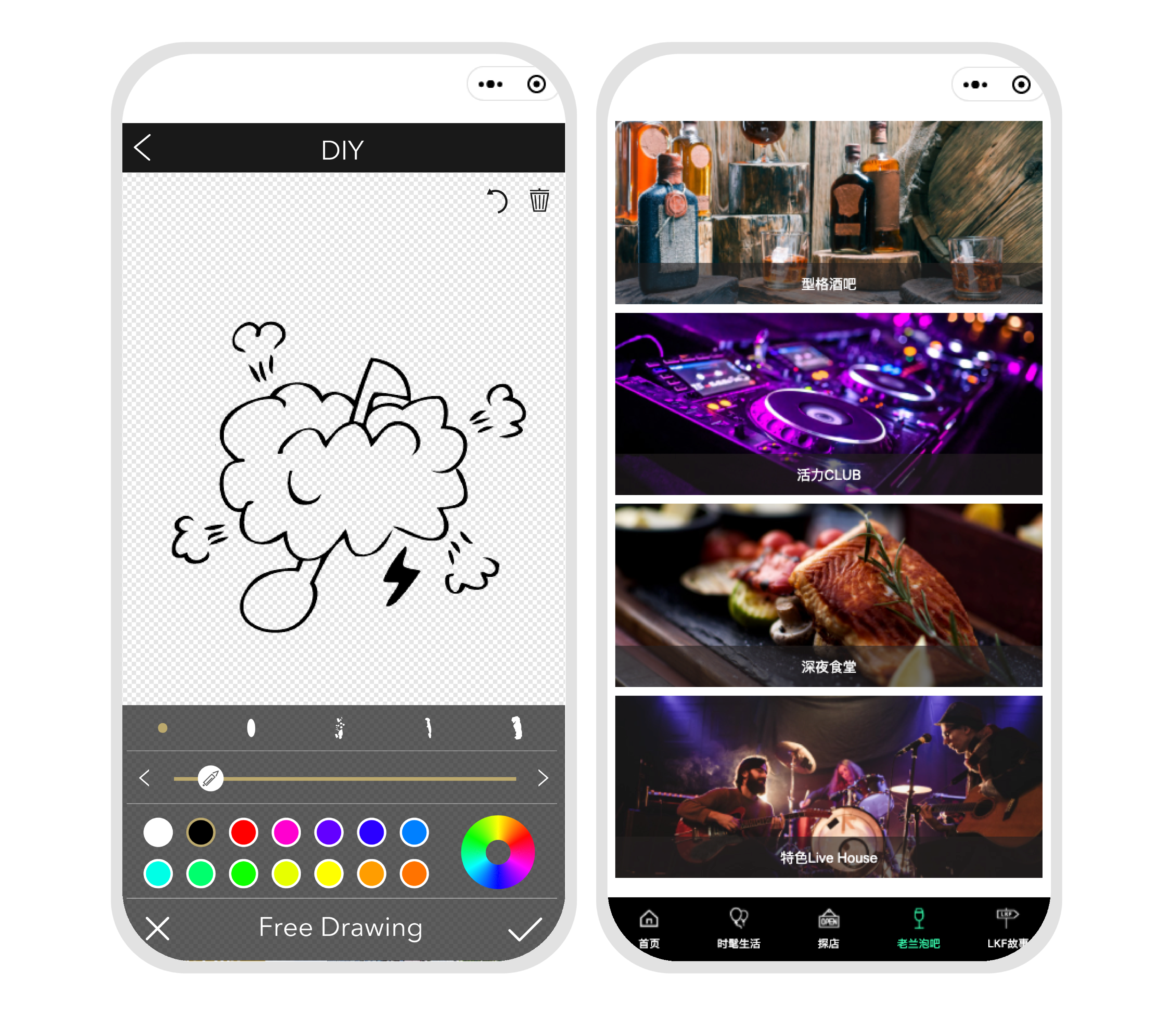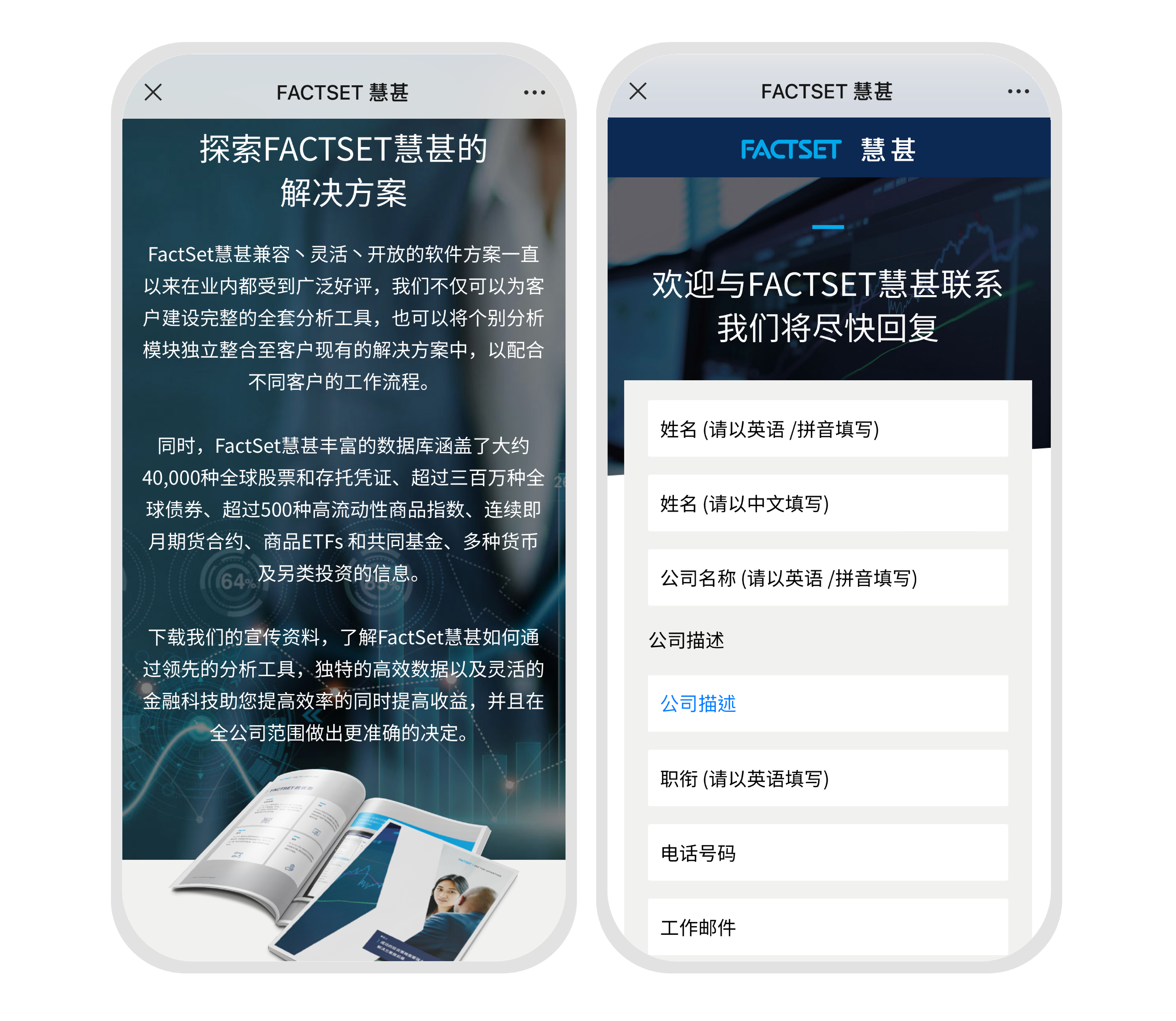 H5 Pages as a Lightweight Solutions
If you are thinking of something lightweight such as a standalone mini-site, lead generation form, e-shop or a simple interactive game, HTML5 (H5) pages are your ideal solutions. With short-term campaign and development timeline, H5 pages also make good alternatives to achieve your business goals in China. Get in touch with us now to learn what's best for your business.